Architectural Services & Design
What do architects do? Architects design plans for building and construction projects. They can also manage the building process and take on board the material selection and supplier management process. What architects do depend on your needs. Your dedicated project team will work with you to advise and compliment your design ideas for a new or refurbished building.
Find an architect to support your vision through to completion. We offer a range of flexible services, from a one-off consultation to work through your ideas and aspirations and to identify areas of concern or how to manage the project effectively. We also have a range of planning permission architects who specialise in advising on commercial projects.
Or if this is a huge undertaking or one of your first projects, we can build the perfect project team to oversee the entire process; from beginning to completion and sign off.
Our project management and delivery team are there to support and harness the capability of our team of designers.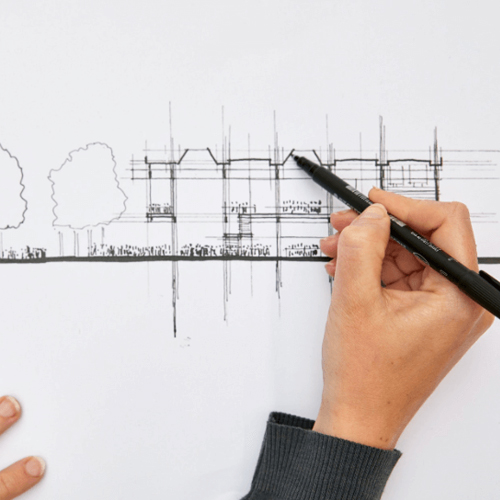 Our project team include trusted and creative architects with a legacy of delivering exceptional architectural projects in London and across the UK. Our deliverables include a full range of concept and quick drawings, sketches, planning application and building regulation drawings.
Get in touch with a member of our team to discuss your project at any stage.
London Architecture
Are you looking for commercial architects in London to deliver your next commercial or home project?
We are an architecture firm in London specialising in delivering outstanding architectural designs for our clients. From the initial concept to project managing the design and building works through to completion, we are one of the most dedicated architecture practices in London.
Our portfolio of commercial and home architecture for London includes a diverse range of classic and modern architecture. We can work with you to develop your concept at an idea stage as a one-off consultation.
We are a small architecture firm which allows us to give our full attention to your project once on-board. We can also manage, plan and supervise your building works to ensure the project is delivered to the agreed architectural plans and specification and sticks to an agreed budget.
Contact us now to arrange a meeting at our architect studio London.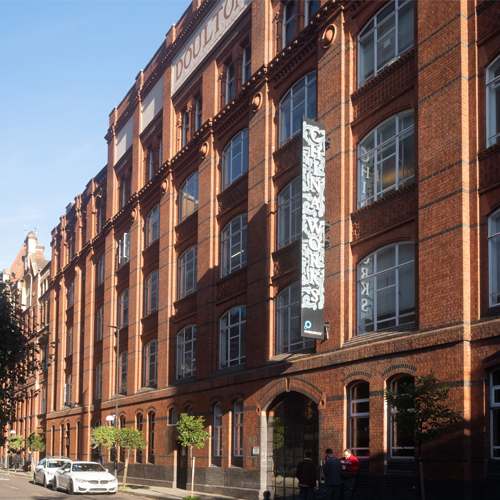 Residential Architect
Are you looking for a residential architect to help you create the perfect architectural home design? We have a dedicated kitchen, extension and house architecture team with a passion for design. We have a team of commercial and residential architects in London and beyond to create the perfect design for your home.
We can offer advice and consultation on all elements of your home architecture. Whether you're looking for a loft conversion or extension architect, we can work to make your concept a reality. If you're planning an extension or loft conversion, we can help manage your building works and ensure the work is performed as per the plan and schedule.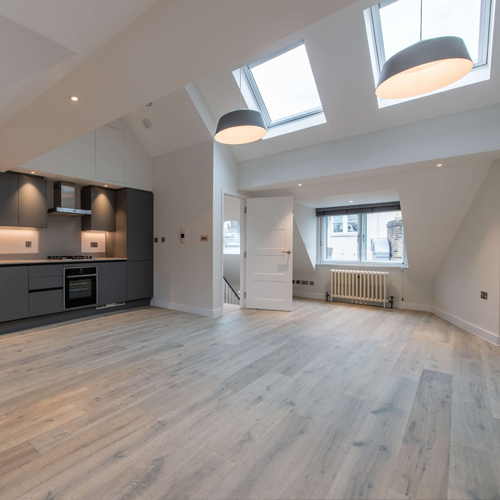 Commercial Architect
Visit our architecture office London to discuss your project and get our expertise in commercial and office architecture.
We have a talented team of architects for commercial projects of all costs and sizes. If you're looking to work with an architectural partner for a refurbishment, construction, or a dilapidation project, arrange a meeting with one of our top commercial architects for advice and guidance. We also work on historical restoration projects. We can work with you at any stage of the project; for a consultation on your initial concept and the creation of sketches and building regulation drawings, to seeing you through to building completion.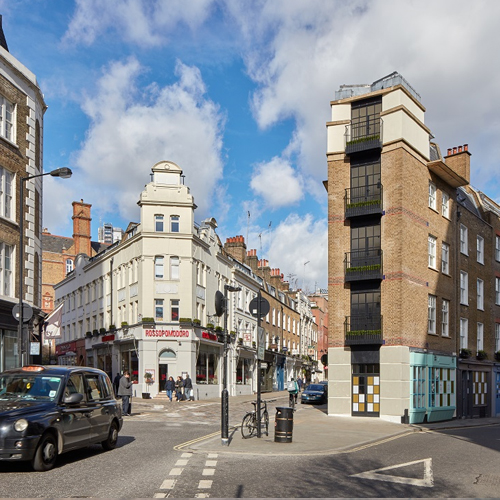 How Much Does an Architect Cost?
Are you looking for advice or a quote for the cost of architect plans for your home design, extension or property renovation? The architect cost for your project will depend on the size and complexity of the project, but our team members at F&T can assist you with your query. Our architect fees include the cost of architectural drawings from concept sketches to detailed design property drawings. Our residential and commercial architectural teams specialise in creating inspired designs for clients of all sizes, from expert advice at the conception stage to project management and onto the completion of your architectural design project.
Get in touch with our office to be assigned a sales consultant who can run you through the architect fees.
We understand that budget is a huge consideration and we work with clients to ensure that the budget is agreed on upfront to save rework later on. We can manage the entire process, including third party designers and contractors and take responsibility for making sure the scope remains the same and is delivered on time.
We can provide you with the cost of the architect plans and the project as a whole so that you can stay within your allocated budget.
In addition to Reinstatement Cost Assessments, Freeson and Tee can support you with other services such as Building Project Management, Refurbishment and Construction and Architectural and Design services..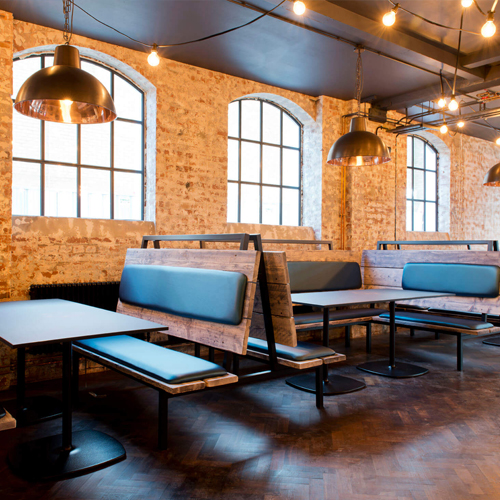 Get in touch with our London architecture and design team to make an appointment to discuss your project.